About WWork Digital Consultants
Digital consultants guiding your digital journey
About Our Digital Consultants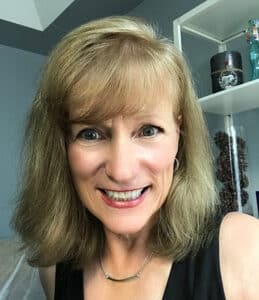 Hi, I'm Susan Smith, and I'm the driving force behind Wired For Work. Digital consultants at heart, our passion is leveraging technology to help individuals and businesses thrive. The overall process is driven by metrics to solve problems, improve performance, and utilize  tools including OKRs and KPIs.
I started my career as a corporate industrial engineer working on process improvement for manufacturing facilities. After getting an MBA, I moved from the technical and operations side of business to the commercial. Eventually,  I joined a small business, partnering with the US SBA for a nationwide conference tour for female entrepreneurs.
After that I took on the role of entrepreneur, heading up a web design and internet marketing agency. During that time, I also co-founded two nonprofit junior rowing clubs.
Recently, I managed the domestic operations for USRowing, a 75,000 member national organization for the sport of rowing. While at USRowing, I took on the role of interim CEO twice during some very challenging times for the organization. Both times the organization emerged with record surpluses after experiencing significant deficits.
I am among many who have led businesses through the pandemic and are here to say that our businesses were stronger for it. We were forced to rethink our business models, focus on the basics, and do it with limited resources. From my personal experience, I can say that we would not have been successful without our digital arsenal and the discipline of following a process of  FOCUS – ALIGN – MEASURE – TWEAK.
Which brings me full-circle to the reason for creating Wired For Work…to help businesses thrive by utilizing digital technology. We'll be exploring OKRs (Objectives and Key Results). We'll see how they work with KPIs to ensure resource alignment and work together to monitor performance. But you'll need to start with FOCUS first.
Our Digital Technology Arsenal
As digital consultants, we've been an early adopter of technology especially that which enhances communication and collaboration, improves productivity, and/or offers a unique digital solution. Following you'll see the various platforms and software that makes up our digital toolbox. Some may fall into two or more categories, which is a great bonus because they are helpful on multiple levels. You'll also see competing software brands that are similar and wonder why we don't pick a favorite. Basically, it comes down to organizational needs and fit. For more information on tools of the trade, click here. These digital tools help to automate and/or scale communication to the masses. Click for details... Automate the mundane by connecting apps, automating workflows and more. Click for details... These tools keep everyone on track whether it's managing projects, team messaging, and more. Click for details… Tools for a special need includes comprehensive business bundles, surveys, LMS and more. Click for details... Communicate
This represents the core of most organization's day-to-day communications including business application software – Microsoft 365 and Google Workspace – formerly G-suite; video conferencing platforms – Zoom, Microsoft Teams, and Google Hangouts; email software – Gmail and Microsoft Outlook; email marketing software – ActiveCampaign, MailChimp, Constant Contact, Mailerlite; web posting/web design (WordPress, Divi page builder, Adobe Dreamweaver, SideArm Sports, HubSpot); and social media messaging – Instagram, Twitter, Facebook, Pinterest, TikTok, Youtube and LinkedIn. Coordinate & 
Collaborate
These digital tools help teams, especially remote teams, effectively organize their work, stay on track, and meet their goals using team messaging tools including Microsoft Teams, Google Workspace, Slack, and Quip; OKR tracking software with OKRStudio and Weekdone; project management using Trello and Smartsheet; and managing special events with Sched.com. Automate
Automate the mundane to make time to improve customer experiences with sales and marketing automation software from ActiveCampaign, Hubspot and Salesforce; manage social media channel scheduling and analytics with Hootsuite; create sales/marketing funnels with ClickFunnels; and connect hundreds of apps and automate workflows with Zapier. Unique solutions
Unique software delivers unique solutions including sales/marketing funnel creation with ClickFunnels; ecommerce platforms – Shopify, WooCommerce, Etsy; web posting and design software – WordPress, Hubspot, Divi page builder, Adobe Dreamweaver, SideArm Sports, finance and accounting platforms – QuickBooks Online and  Microsoft Dynamics, popular CRM platforms – Salesforce, Hubspot and ActiveCampaign; media creation software for graphics, PDFs, special effects and more – Adobe Creative Suite; video editing software – Adobe Premiere Pro, Final Cut Pro, Animoto, iMovie, and various TechSmith products; plus learning management system (LMS) for education and training – Thinkific and Moodle.
Digital Consultants Bookshelf
Following are some books I have "read" recently and have influenced my thinking on this work, my family and life. To clarify, these days I actually listen to the books during an early morning walk, then buy the used book online to highlight the parts I want to remember. Some of my recent favorites include –
Branding
Marketing Made Simple: A Step-by-Step StoryBrand Guide for any Business by Donald Miller with Dr. J.J. Peterson
Building a StoryBrand: Clarify Your Message So Customers Will Listen by Donald Miller
Digital Marketing
Dotcom Secrets, Expert Secrets, and Traffic Secrets trilogy by Russell Brunson
Business Transformation
Atomic Habits: An Easy and Proven Way to Build Good Habits & Break Bad Ones – James Clear
Radical Focus: Achieving Your Most Important Goals with Objectives and Key Results – 2nd edition by Christina Wodtke
Nudge: The Final Edition: Improving Decisions About Money, Health, and the Environment by Richard Thaler and Cass Sunstein
The Greatest Salesman in the World by Og Mandino
The 80/20 Principle: The Secret to Success by Achieving More with Less by Richard Koch (2nd reading of this book) 
Measure What Matters: How Google, Bono, and the Gates Foundation Rock the World with OKRs by John Doerr
Business Leadership
Trillion Dollar Coach: The Leadership Playbook of Silicon Valley's Bill Campbell by Eric Schmidt, Jonathan Rosenberg, Alan Eagle
Work Rules!: Insights from Inside Google That Will Transform How You Live and Lead – added bonus was an autograph by author Laszlo Boch in this used book 😉
No Rules Rules: Netflix and the Culture of Reinvention by Netflix CEO Reed Hastings and Erin Meyer
Spirituality
The Power of Now: A Guide to Spiritual Enlightenment by Eckart Tolle (2nd reading of this book)