Embrace Tech
Digital technology solutions to help businesses thrive!
Businesses large and small are investing in digital technology solutions. Why? To be competitive, more resilient, save costs, and most importantly, customers expect it. But with so many to choose from, what are the right solutions for your business?
Find out why!
Digital Technology
Today's consumers expect to interact with businesses using online tools and digital technology. But according to a Deloitte small and mid-sized business (SMB) study* a few years ago, most businesses were not using even the basic tools. The top 20% tech savvy businesses saw huge benefits compared to the bottom 20% tech laggards.
Benefits included:
Earned 2X as much revenue per employee
Experienced 4X the revenue growth over the previous year
Were almost 3X as likely to create jobs over the previous year
Had more than 6X the average employment growth rate
Were 3X as likely to have exported over the previous year
So what did these tech savvy businesses do that made such an impact?  More importantly, how can your business begin to enjoy the same benefits of the technically engaged businesses?
A basic necessity for any business is a website where customers can access important information they need to know. But that's not all. Social media has become important in establishing and nurturing relationships that "brick and mortar" businesses naturally developed. Find out how  >>
It's essential to identify what is important to every business, align objectives and key results (OKRs), then identify metrics to measure what matters. This ensures resources are working on what matters to the business, optimizes collaboration and minimizes wasted work. Find out more  >>
Effective organizations don't get bogged down with busy work. They automate much of the repetitive behind-the-scenes processes in marketing, sales, and customer support to focus on impactful customer experiences. Discover their secrets >>
*Unfortunately, there is no standard of what constitutes a small or mid-sized business. The US Small Business Administration definition of small business varies by industry, ranging from $1 million to over $40 million in total revenues and by employment from 100 to over 1,500 employees. 
Percent plus of businesses are small & mid-sized
Million small businesses in the U.S. (2019)
Million net new jobs created/yr by SMB in US (2019)
Percent of the total new jobs/yr are SMB in US (2019)
OKR: Goal-setting on steroids
If MBO, KPIs, and the latest 3-letter business jargon make your head spin, you are not alone. Discover the latest goal-setting methodology called Objective and Key Results (OKRs) and how it has helped leaders transform their companies.
MBO Upgrade
First introduced in the 1970s, Intel CEO, Andy Groves, took the MBO framework and added outputs into the goal-setting process. Click for a short video.
Fast-forward to the late '90s when John Doerr, Intel engineer turned venture capitalist, begins introducing the OKR framework to start-ups including Google. He would go on to write the 2018 New York Times best seller Measure What Matters: How Google, Bono, and the Gates Foundation Rock the World with OKRs.
Discover how both tech companies and non-tech companies have transformed their companies using OKRs.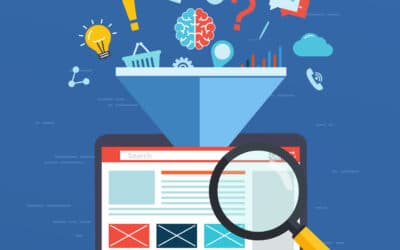 Ideal solution for small businesses looking for a one-stop marketing platform, especially those on a tight budget.
read more